Leather Mike wrote:

Bill Kelliher signed with Gibson and the (top end, very expensive, signature prototype) he got form them resulted in him immediately sacking them off and going with ESP/Ltd - he'd asked for a solid-body and it was chambered. It came with standard pickups in it rather than his signature ones, and set up for and tuned to standard.
I remember reading that around the time there was some follow up with James Hetfield about how they couldn't organise a Les Paul signature series, mind boggling stuff.
same goes for not offering 1984 explorer reissues and letting epiphone instead. how have they calculated their target market?
also the irony of that new modern V is staggering. but even that mirrors the bizzaro world they live in where they stopped esp/krammer et al. making explorers and the Hetfield related non-pickguard explorer, but then don't make them themselves.
oh wait, they did do a natural finish non-pickguard explorer, but look where they randomly stuck the jack input...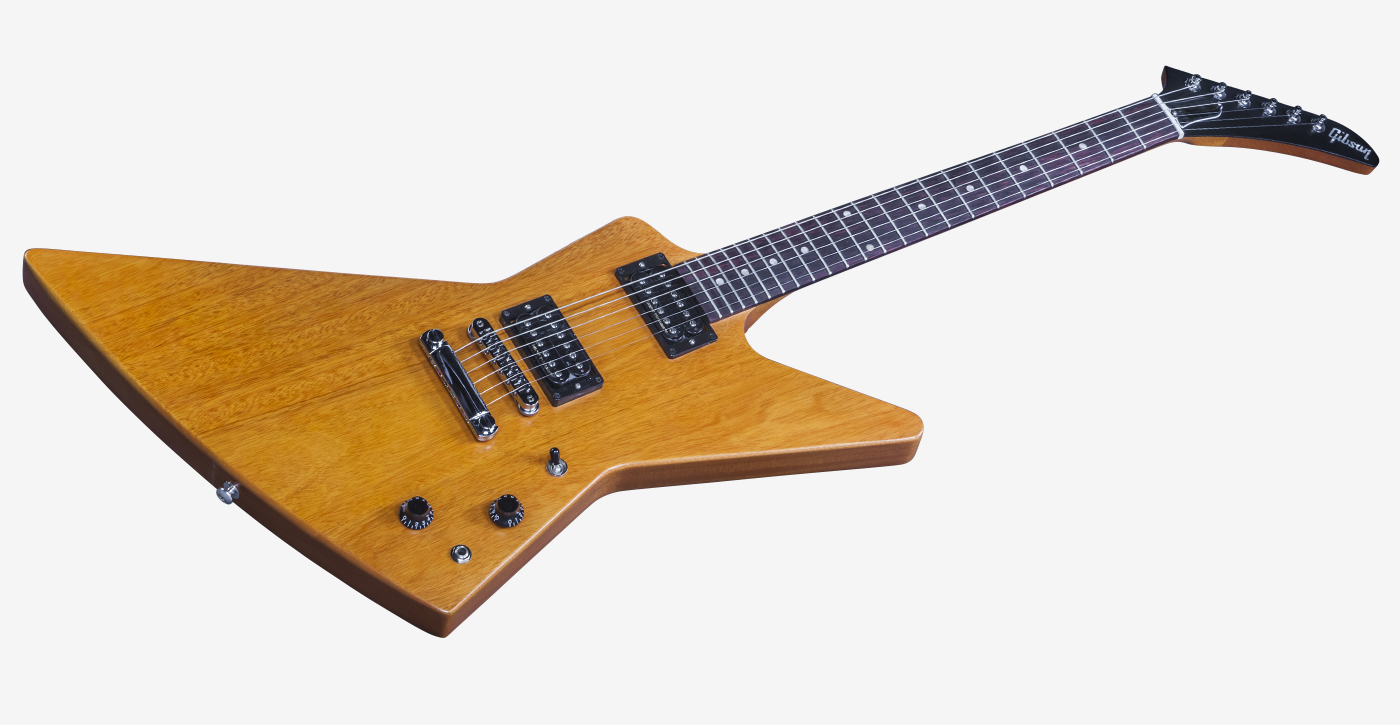 also, their current €5k custom line has drawn the ire of many with the inclusion of non-ebony fretboards, using a composite material instead.
also again, Slash has a new signature model, you know the one, a classic guitar always associated with Slash, a firebird.