PEARL EXPORT DRUM KIT + STANDS
Based in Fermanagh. Looking £150 for it.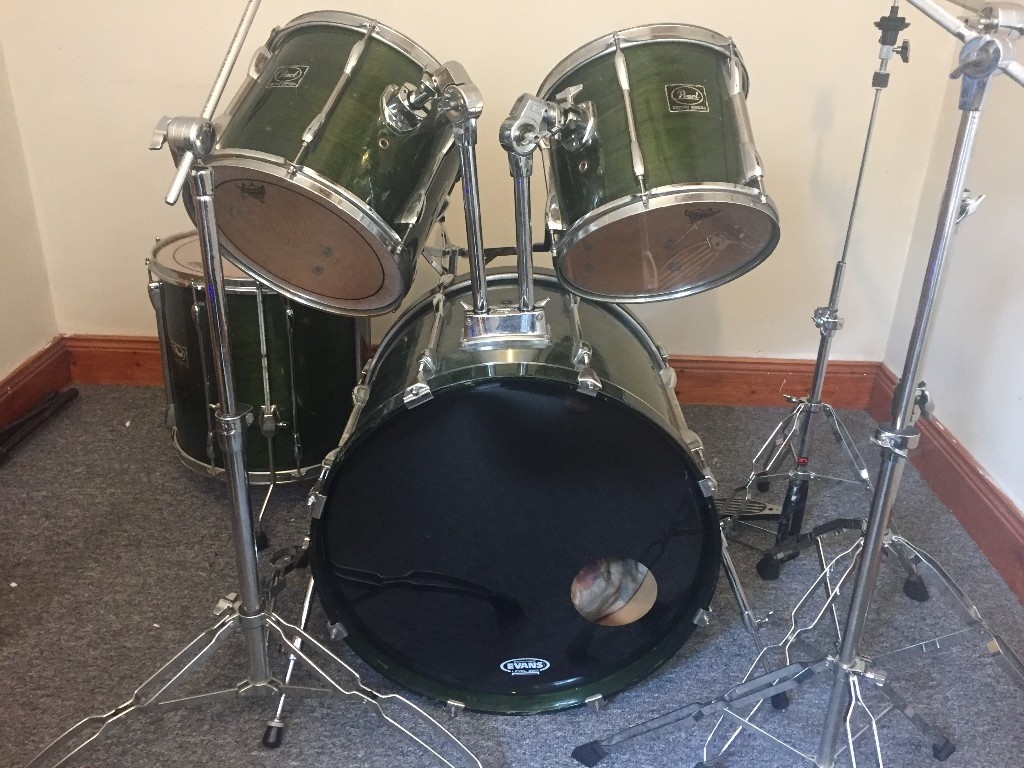 More pics here:
https://www.gumtree.com/p/drums/pearl-export-drum-kit-snare-and-cymbal-stands/1302509336
Brand new bass drum front head.
All other drums were reskinned recently enough, and are in very good condition.
• 22-inch bass drum
• 10" 12" rack toms
• 16" floor tom
Good quality, heavy stands from Tama, Rock Hardware and Dixon.
• Snare stand
• 3 cymbal stands
• Cymbal boom arm attachment
• Hi-Hat stand